CP02K - Sabfoil Carbon Rail Plate KMS
SKU: CP02K
EAN: 8050391100782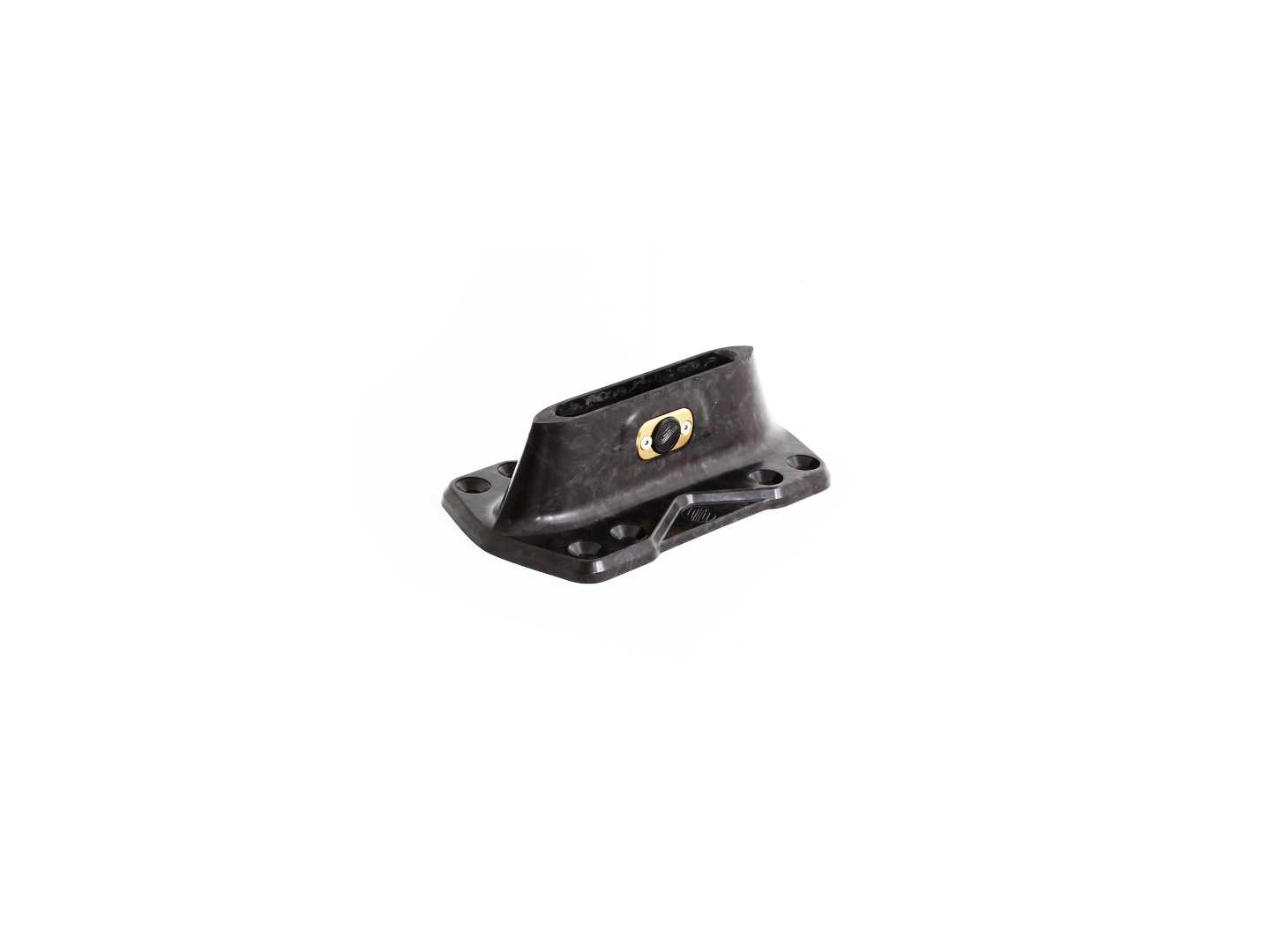 ---
Sabfoil Carbon Rail Plate KMS
CP02K | Carbon Kraken Mast Plate
Carbon plate for Masts of the Kraken Modular System range
---
System
Kraken Modular System
Mast-Board Connection
Rail Tracks
---
The CP02K Carbon Kraken Plate was born as an upgrade of its aluminum counterpart (P02K)
Find out more in our official video presentation at this link.
The weight of the plate has been lowered by over 200g (-30% compared to the aluminum version), thus reducing the overall weight of the mast by about 10% while maintaining all the mechanical properties and robustness of the system.
The Kraken Mast Plate is one of the modular connection systems for masts, together with its tuttle counterpart (T04K). The strong point of this system is its modularity, as it is always possible to use your mast both with plate and with tuttle.
The Kraken Plate also allows you to upgrade your set-up with the Quick Release System (Q01K), thanks to which you can assemble and disassemble your hydrofoil in seconds, without losing the configuration on the board.
Q01K (QUICK RELEASE SYSTEM) SOLD SEPARATELY
If you already use the Quick Release System with the aluminum plate (P02K), you will need to modify the setup in order to use it with the carbon plate (CP02K). Please follow the instructions you can find in the manual available for download on this page
---
---
Dimensions & Advanced specs
Connection System
Kraken Modular System
---
Torx Countersunk Head Screws M6X40 x 2
Hardware Kit to set Q01K on CP02K x 1
---
---
---