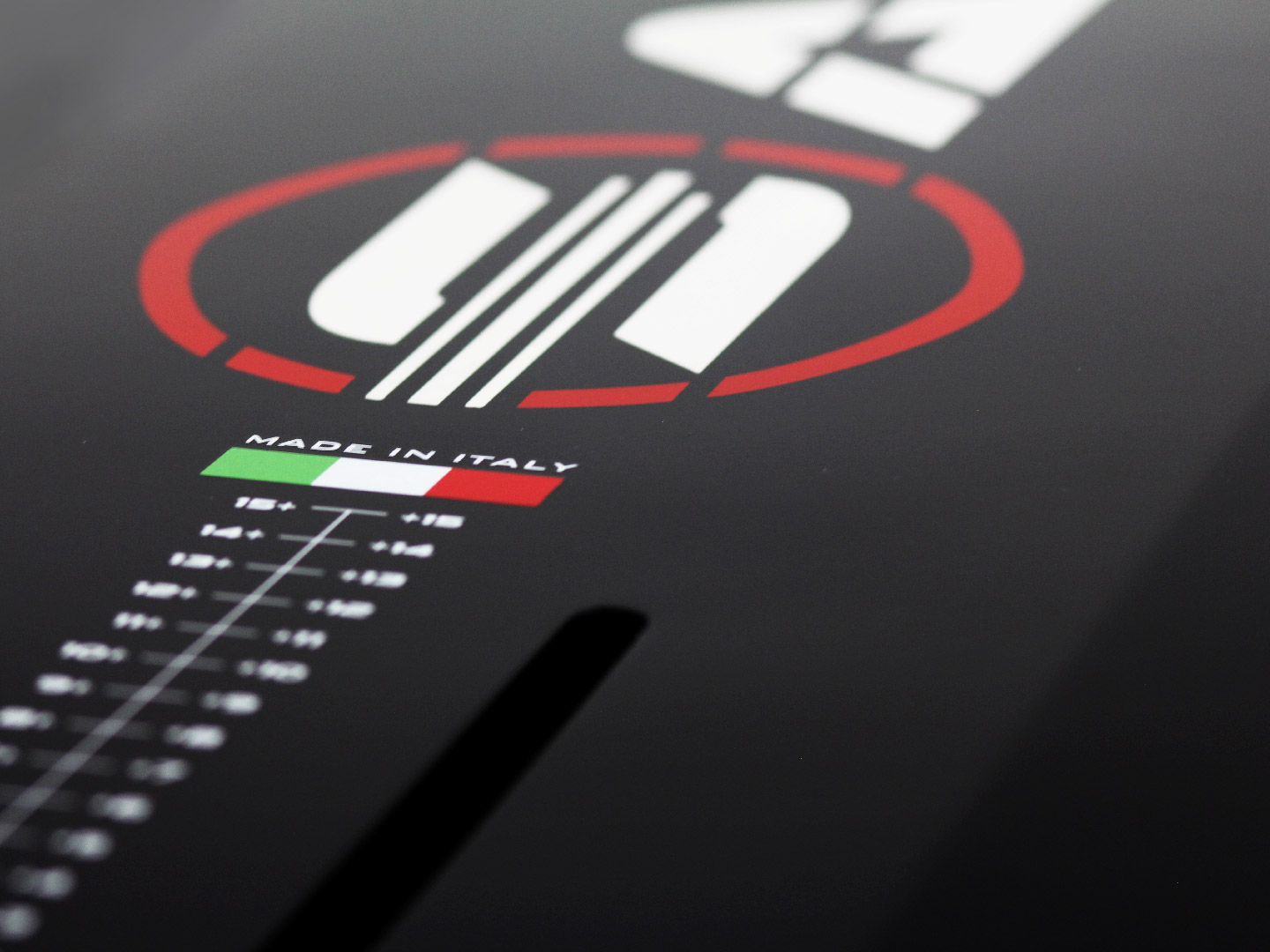 ABOUT US
Sabfoil is a 100% Made in Italy brand with over 30 years of experience in the use of advanced composite materials that designs, develops, manufactures and markets carbon hydrofoils since 2015. The know-how acquired through practice and continuous learning represents a solid base of knowledge, skills and abilities, thanks to which we have achieved today's results. All this, combined with the great passion for our work, has allowed us to create a complete selection of hydrofoils for riders from all over the world.
OUR MISSION
Our mission is to provide high-quality foils within a diversified range of products that meet the needs and preferences of every rider, from beginners approaching the world of hydrofoil for the first time, to professionals. To achieve this goal, Sabfoil continually invests in research and development to refine its products, introducing innovations and new technologies to achieve ever-improving performance.
OUR VISION
Our dream is to bring the excellence of Made in Italy to the hydrofoil world and to offer innovative and superior products that give all passionate foilers unforgettable experiences on the water.
For this reason, each phase of the production process is carefully monitored so that our customers can fully exploit the potential of our products. Each piece is crafted by the hands of skilled and specialized personnel who pay attention to every detail. The use of top-quality carbon fiber and state-of-the-art processes and machinery, combined with the experience of our team riders, allows us to produce unique pieces with outstanding performance.
OUR VALUES
Passion, enthusiasm and constant innovation are our strengths, what has allowed us to grow and successfully adapt our skills to the challenges of an ever-changing market. We believe it is essential to keep up with our customers' needs, and we constantly strive to exceed their expectations, innovating our production lines every year to offer an ever broader and richer range of options.