RED DEVIL - CHECK COMPATIBILITY
M104K - Sabfoil Red Devil 104 R8 (KMS) | Hydrofoil Mast
SKU: M104K
EAN: 8050391102250
Availability:
Only 5 available
---
Sabfoil Red Devil 104 R8 (KMS) | Hydrofoil Mast
MAIN SPECS
High Modulus Carbon (coreless)
Conn. System: R8 (KMS)
Height: 1030 mm
---
---
Recommended for
Fast Freeride - High Speed - Race - Slalom
Mast-Fuselage Connection
KMS
---
The Red Devil 104 mast is a high-performance accessory designed for racing, slalom, and more generally for any occasion where the only thing that matters is maximum speed.
Made entirely of full High Modulus carbon fiber, the Red Devil 104 offers unparalleled performance and strength. The lack of a core allows for maximum stiffness, ensuring that the mast can handle even the most extreme conditions.
The Red Devil 104 mast comes out of the factory hand-sanded and ready to use, optimizing its hydrodynamics and providing top-level performance right out of the box.
We wanted to make the benefits of a race product accessible to anyone. For this reason, we made Red Devil 104 mast also available with the classic KMS (R8) connection, so that it could be used with the standard Kraken Modular System series fuselages.
Parts made of High Modulus carbon are super stiff and high-performing, but for that reason, they are also very fragile and susceptible to impacts. FOR THIS REASON, THE RED DEVIL SERIES IS NOT SUITABLE FOR JUMPS AND FREESTYLE, AND ITS USE FOR THESE KINDS OF ACTIVITIES CAN BE DANGEROUS AND SO NOT ALLOWED.
---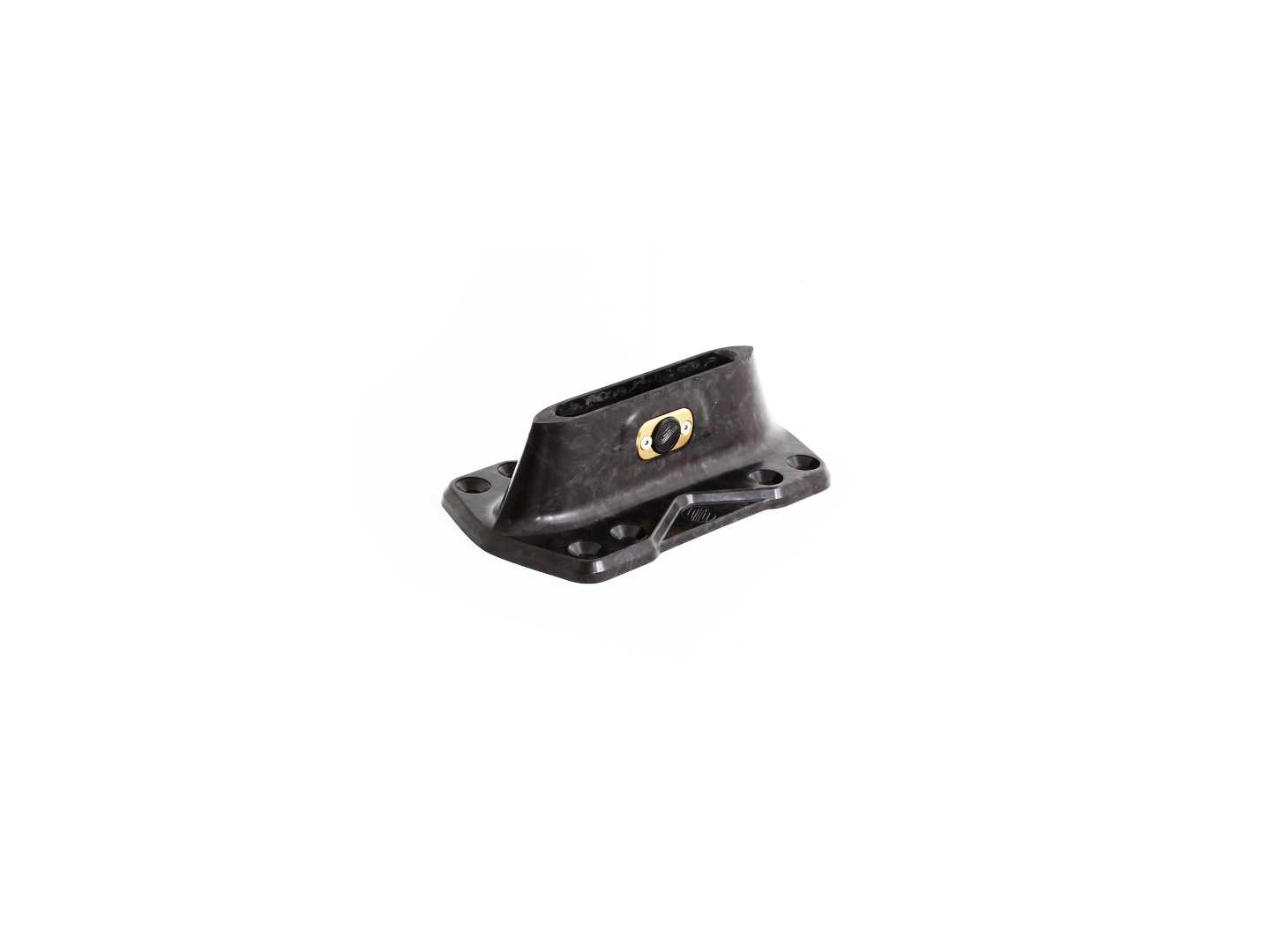 ---
Dimensions & Advanced specs
Mast - Thickness B
14,1 mm
Mast - Thickness C
14,5 mm
Mast - Weight (ca.)
2074 g
Mast - Material
High Modulus Carbon (coreless)
Mast - Fuselage Connection Type
KMS (R8)
---
---
---