K91633 - Kit M91 - W633 - S483 - FS710
Availability:
Out of stock
Purchase and earn

1579

points
---
Kit M91 - W633 - S483 - FS710
Hydrofoil Kit specific for Kite Foil
Recommended for Beginners, Freeride and Freestyle
---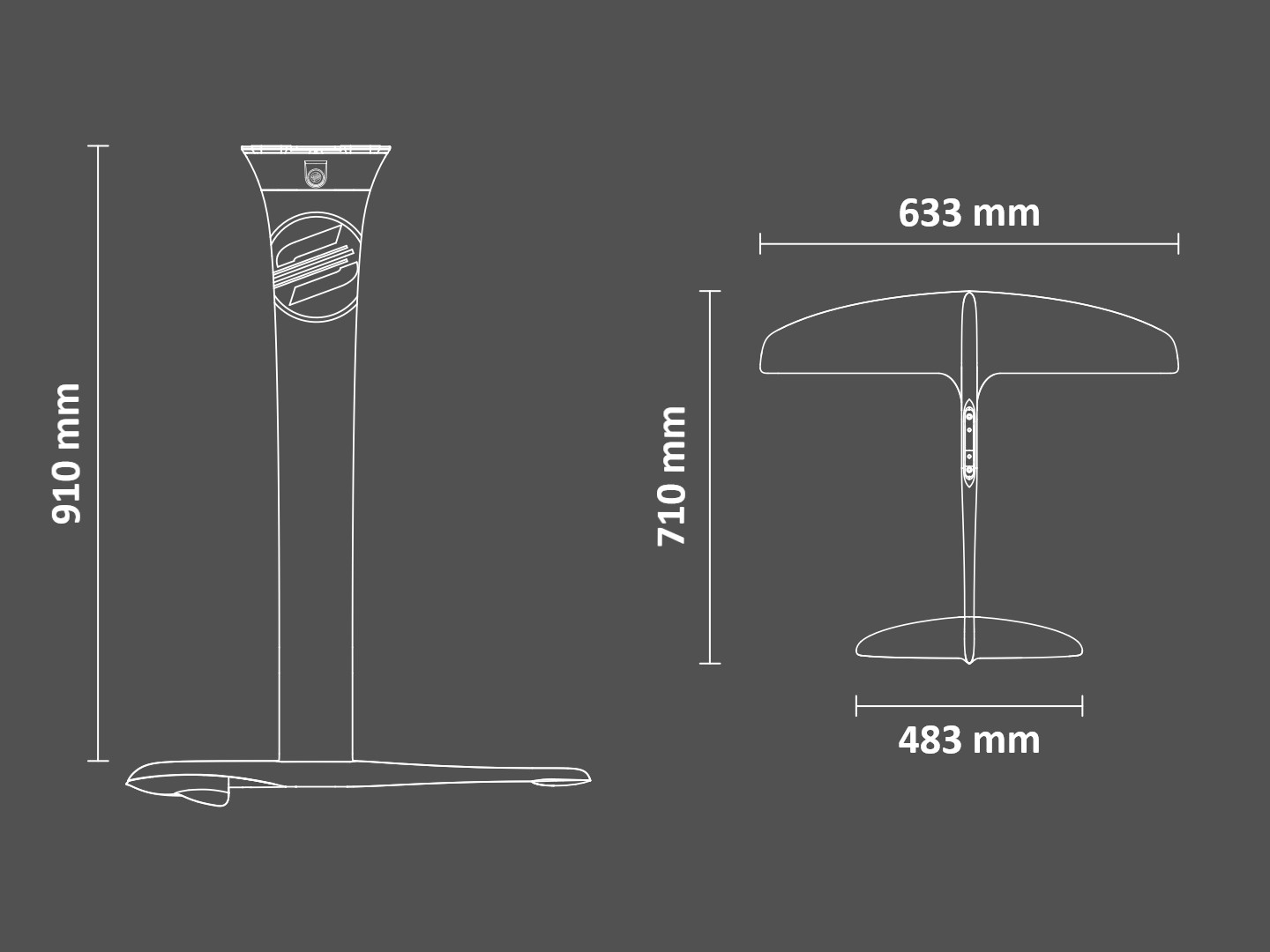 ---
Recommended for
Beginners
-
Freeride
-
Freestyle
---
The full-carbon W633 wing, thanks to its low aspect ratio (3.3 AR) and a moderately inverted concave bottom gull-wing design, will take your foiling experience to another level.
The W633 combined with the S483 stabilizer allows you to foil from walk speed up to 25 knots. The W633/S483 combo is the choice for all those riders aiming to learn new maneuvers, surf small waves and progress their abilities.
Always keep the threaded holes of the fuselage clean and lubricate them often using lithium grease (code MHW033) to avoid and prevent oxidation and corrosion due to seawater. Always clean your fuselage with fresh water after use
---
---
Dimensions & Advanced specs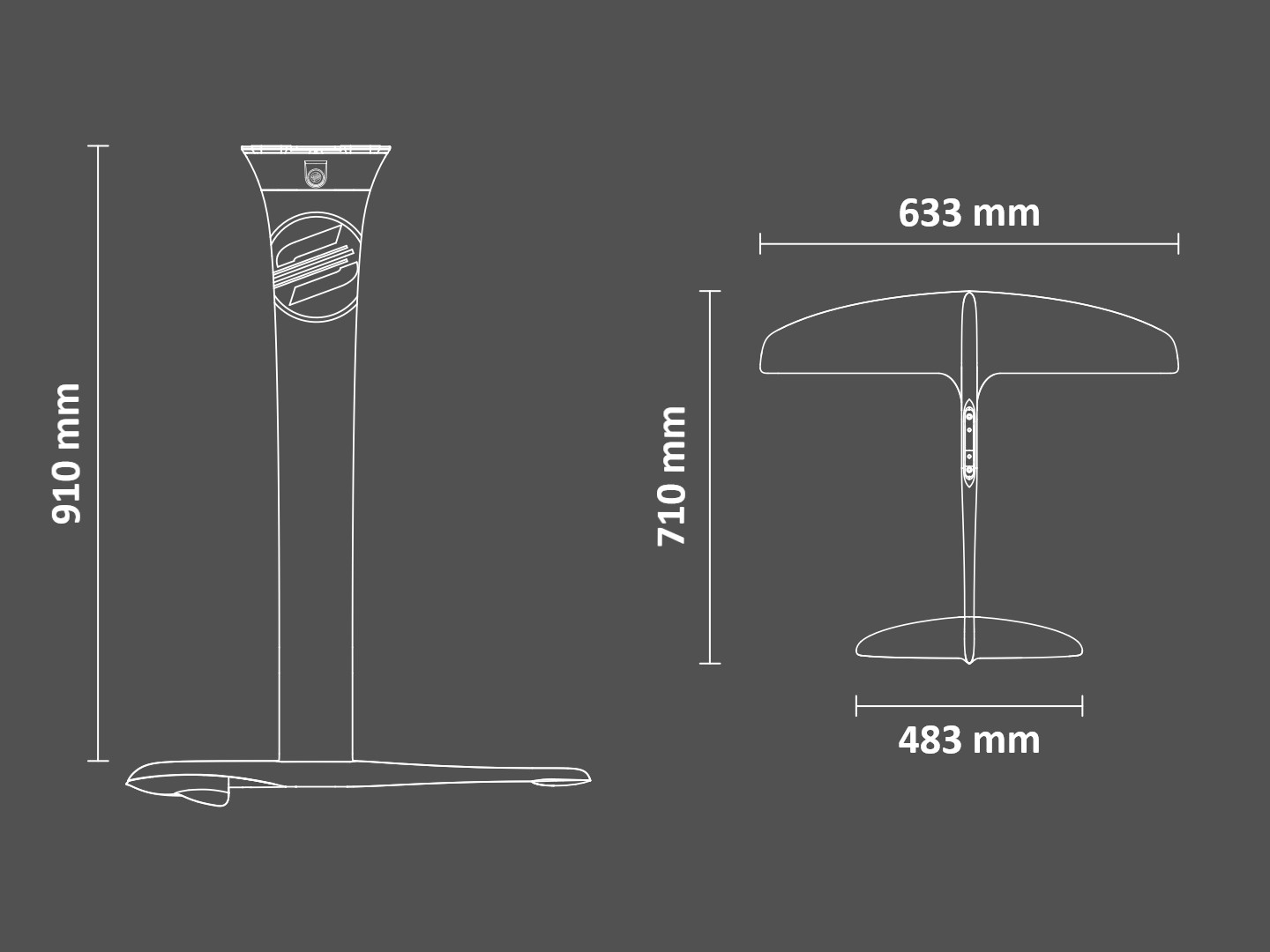 | | |
| --- | --- |
| Mast - Height | 910 mm |
| Front Wing - Span | 633 mm |
| Front Wing - Surface | 1239 cm2 |
| Front Wing - Root Chord | 256 mm |
| Front Wing - Aspect Ratio | 3,3 |
| Stabilizer - Span | 483 mm |
| Stabilizer - Surface | 316 cm2 |
| Stabilizer - Root Chord | 85 mm |
| Stabilizer - Aspect Ratio | 7,6 |
| Fuselage - Length | 710 mm |
| Foil Set - Weight [±5%] | 3468 g [±5%] |
---
Grease, torx, hex tip x 1
---
---