V93899KM - Sabfoil Vento Medusa 93999 | Hydrofoil Set
SKU: V93899KM
EAN: 8050391100256
Availability:
Only 5 available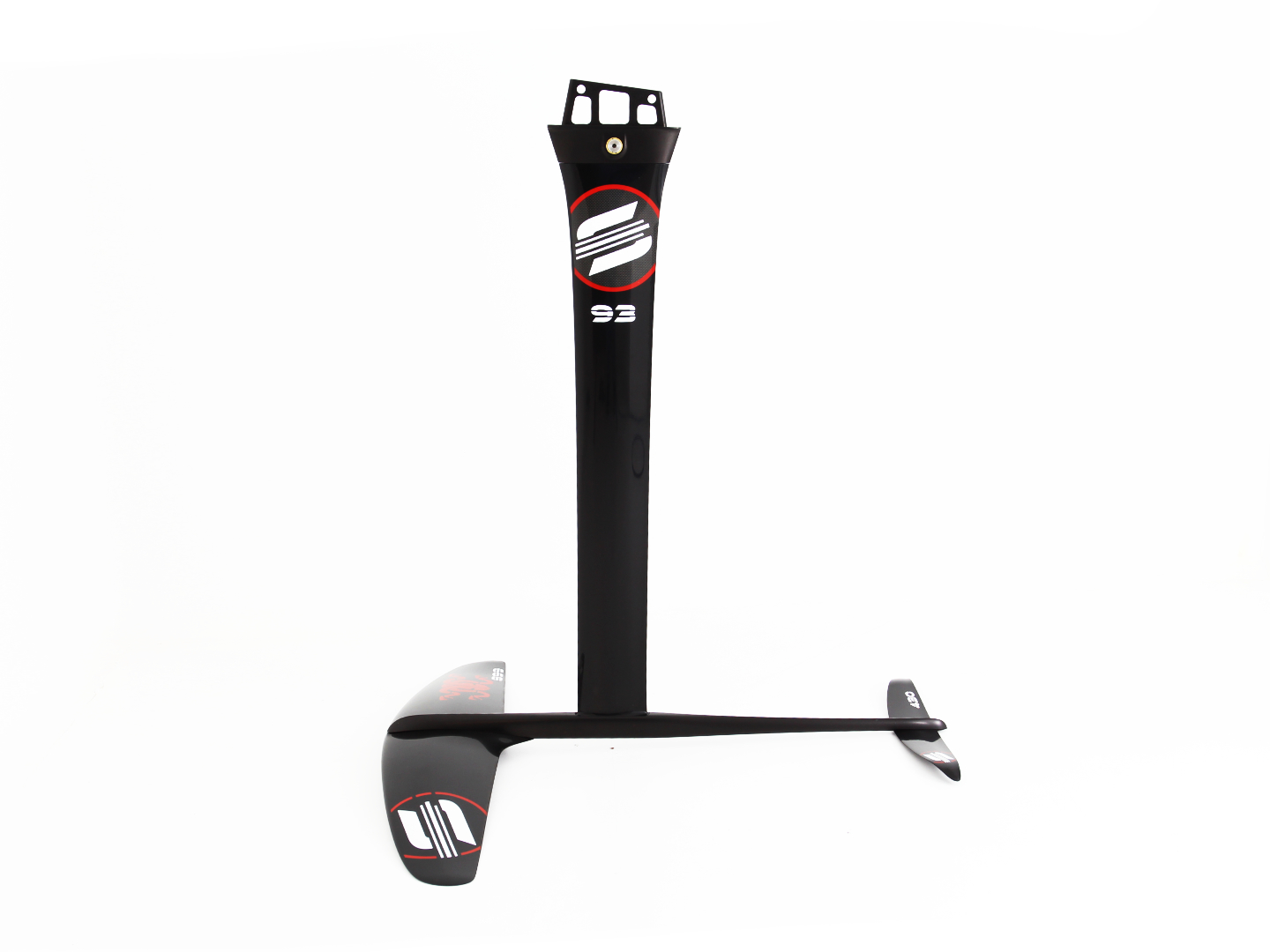 ---
Sabfoil Vento Medusa 93999 | Hydrofoil Set
COMPOSITION
M93K - WM899 - S430 - F903K
Bag and Q01K included
---
---
Recommended for
Freeride - Freestyle
Top End Speed (average 75kg user)
19 - 21 kn
---
The Vento Medusa 83799 kit is designed for windfoiling in medium-low wind conditions and it's an excellent choice for freeride and soft freestyle
The front wing (WM899) has been designed in collaboration with the pro rider Balz Muller and features a medium aspect ratio and compact size, providing incredible agility and maneuverability. The relatively high profile of the wing ensures a very good lift, making it easy to take-off after an air maneuver. The mast (M93K) has a balanced profile, providing a smooth and fast ride without sacrificing stiffness. The gullwing shape stabilizer (S430) provides excellent control without sacrificing maneuverability.
Whether you're looking to practice freestyle or just enjoy a leisurely ride, the Vento Medusa 93899 is the perfect choice for you
Bag and Quick Release System (Q01K) included
---
---
Dimensions & Advanced specs
Front Wing - Surface
1383 cm2
Front Wing - Volume
1597 cm3
Front Wing - Aspect Ratio
5,80
Front Wing - Root Chord
190,5 mm
Front Wing - Maximum Thickness
24 mm
Stabilizer - Surface
240 cm2
Stabilizer - Volume
102 cm3
Stabilizer - Aspect Ratio
7,70
Stabilizer - Root Chord
68 mm
Stabilizer - Maximum Thickness
7,5 mm
Mast - Board Connection
Aluminum Tuttle
Foil Set - Weight (ca.)
4,5 kg
---
---
---